A fun and friendly experience
Designed for amateurs, École Ducasse – Paris Studio offers classes for all levels and takes you into the world of Chef Alain Ducasse.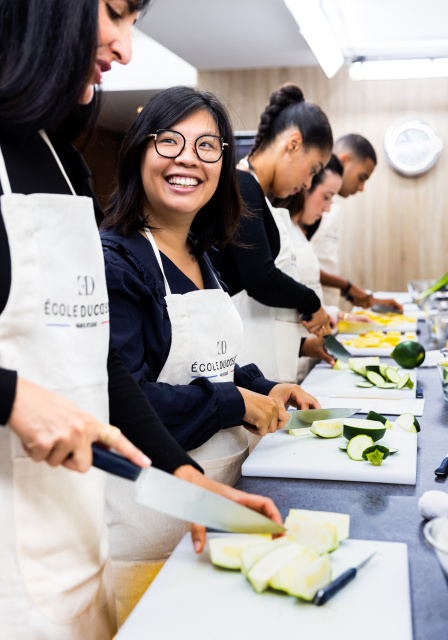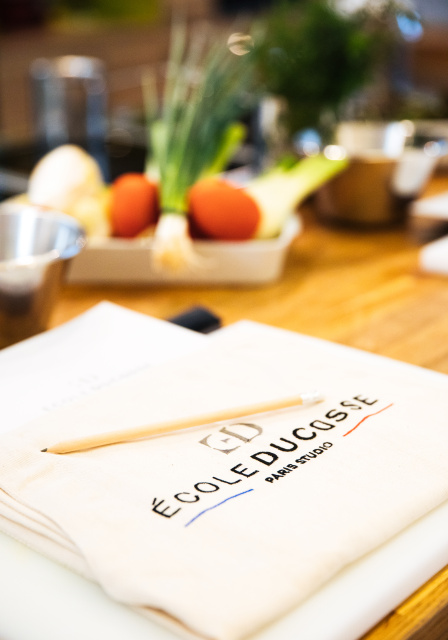 Experience gastronomy like never before
More than a cookery school, École Ducasse – Paris Studio is a real home from home. In this friendly 500 m² space, where learning and sharing are the key words, you will discover Chef Alain Ducasse's philosophy, learn about the latest gastronomic trends and enter the world of exceptional guest chefs. Enjoy new flavours in our wine cellar and our four fully equipped kitchen-workshops. Our modular meeting room and bright patio are the perfect place to create the atmosphere you want. You can also enjoy this unique experience at home with the products of our boutique.
Alain Ducasse's philosophy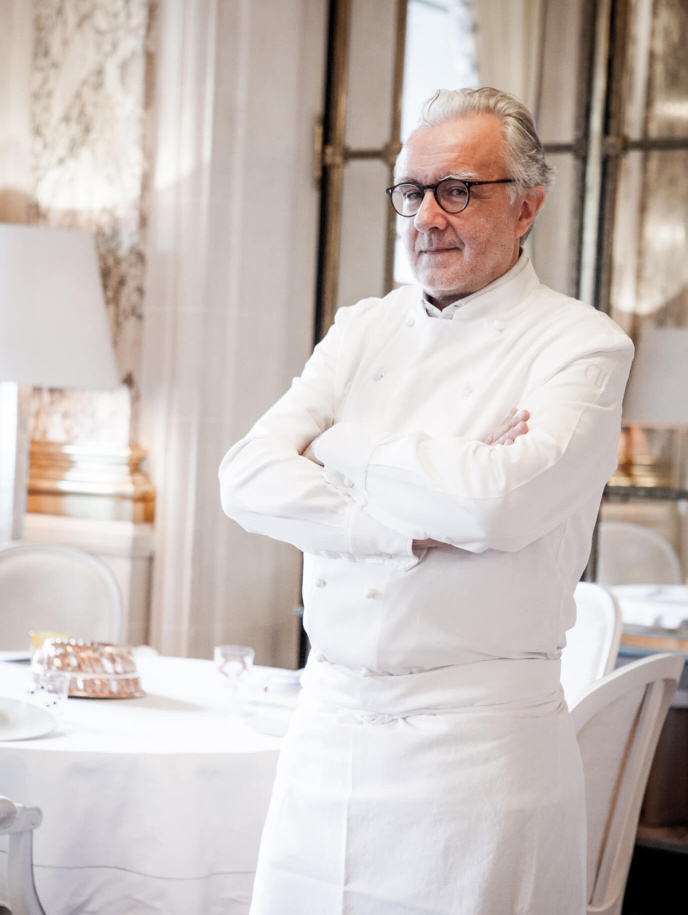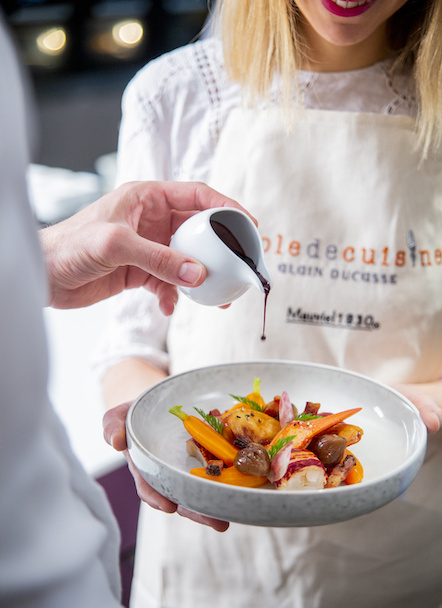 "We must open our doors to all culinary enthusiasts and let them know, experience and understand what lies behind the delicious meals that come to the table." Alain Ducasse
Openness is the best word to describe École Ducasse – Paris Studio. Chef Alain Ducasse has designed a place that is open to the world, always following the latest culinary trends and new cuisines. A place of learning available to everyone, for all levels, equipped with state-of-the-art but easy to use equipment, this studio combines experience and know-how to answer all your needs.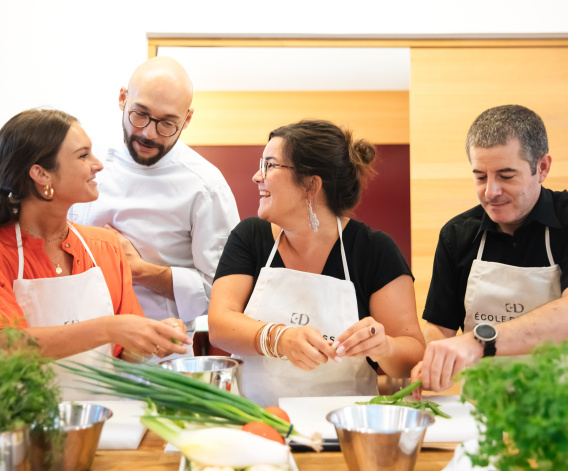 Our young and dynamic team will be happy to welcome you into a friendly atmosphere. Our sales team is at your disposal to help you bring your projects to life. Our Chef instructors, who have worked in the best kitchens, will be eager to share their experience with you. Through their expert teaching and guidance, they will help you to practice, and ultimately master, new culinary techniques.